Directions/Parking Information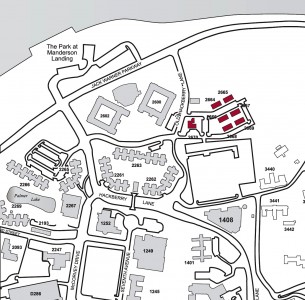 Instructions for Highlands Residents
Getting to Highlands:
From I-359/Lurleen Wallace Blvd. –  Take University Blvd., East toward UA Campus. On Univ. Blvd take first Left onto Greensboro Ave (500 ft).  From Greensboro Ave, turn Right onto Jack Warner Pkwy NE (.2 mi).  Follow Jack Warner Pkwy turning Right on North Campus Way (1.7 mi).  From North Campus Way, turn right onto 3rd Place (.2 mi).  Take 3rd Place to Old Hackberry Lane and turn right (.2 mi).  Follow signage to Highlands Unloading Zone.
Parking for Highlands residents and parents/visitors:
On-site parking for Residents displaying Yellow Permit and temporary parking for Guests on scheduled arrival date